Transformation Practices
Mastercard – Agile Business Architecture
Mastercard defines best practices for fusing Agile Development and Business Architecture.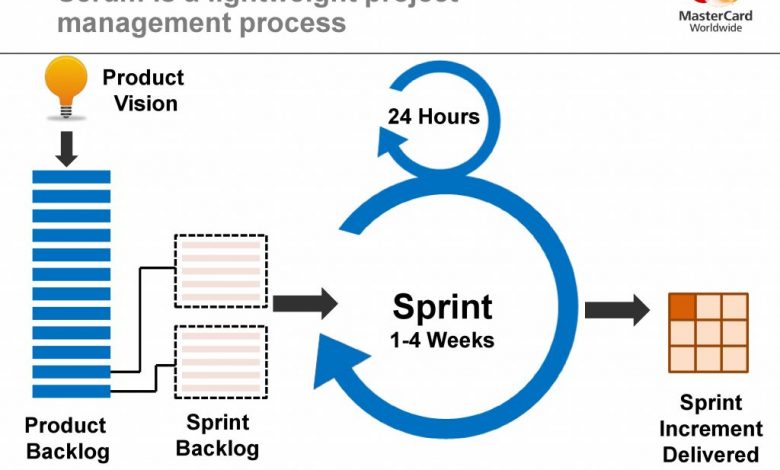 Mastercard offers a complete set of presentations defining 'Agile Business Architecture', representing the fusion of Agile development and Business Architecture
This offers repeatable best practices that can be used to implement Agile across the whole organization not just software development, and thus a framework for enterprise-wide high performance transformation.
The practices are defined across three presentations:
Business Architecture user story "fragments" and sprints

As the name suggests the first presentation describes the central premise, how Agile can be blended with Business Architecture notably expanding User Stories to add a Business Architecture context.
User Stories are the lifeblood of product and software development, and form the base unit of work for an Agile process, and Mastercard defines how they expand their scope to include BA elements, and to incorporate this scope into their agile lifecycle.
They describe their use of standard agile practices, how their headline 'Product Vision' feeds the Product Backlog which in turn is fed into Sprints of 24hr and 1-4 week cycles,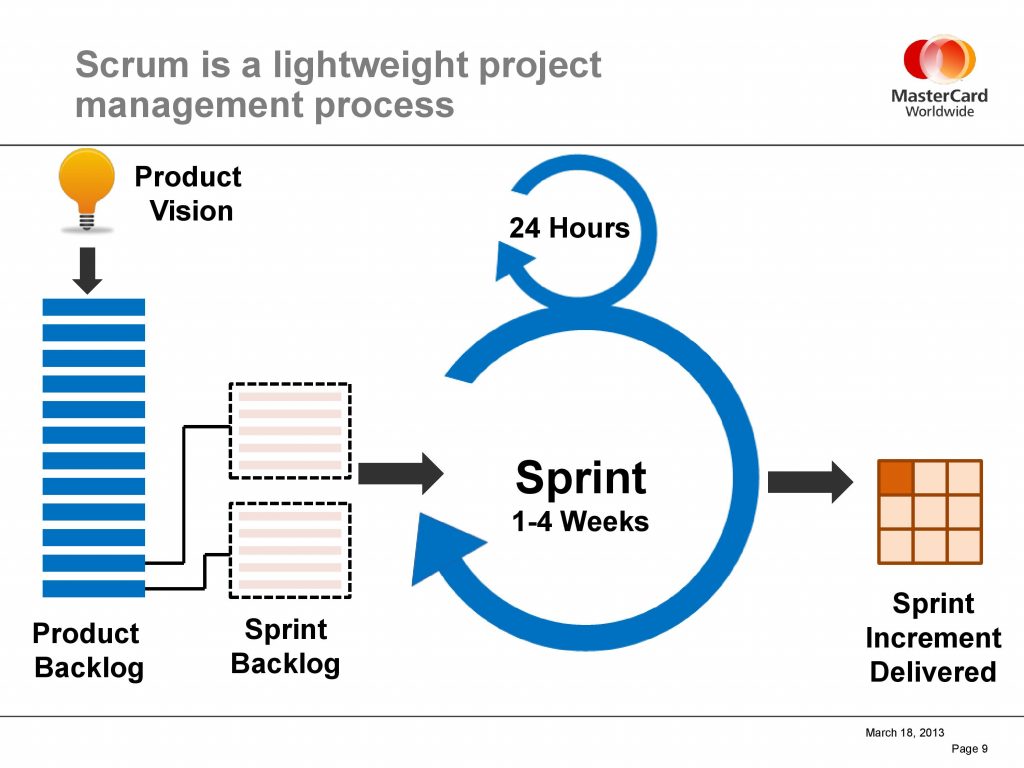 and how these are then augmented with what they call 'fragments of Business Architecture', with the slides below highlighting how they:
Slide 13) Encompass UI design elements, like web site widgets and updates.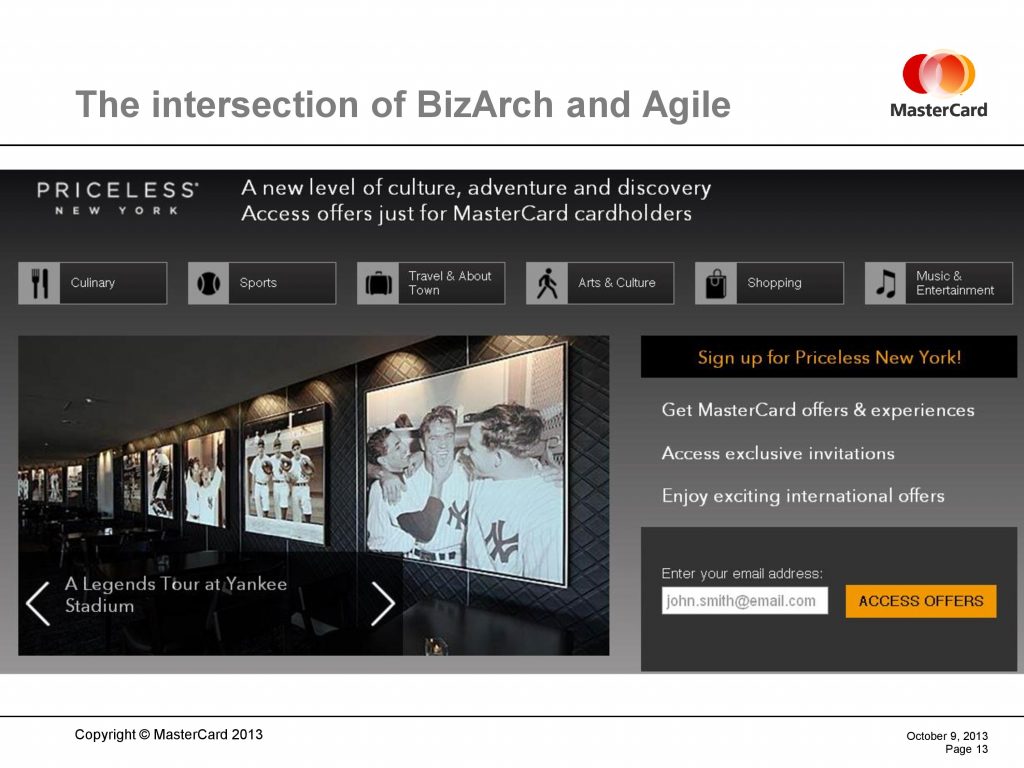 Slide 14) Describes each fragment as a component piece of the overall Business Architecture, linking them to Capabilities like 'Campaign Management'.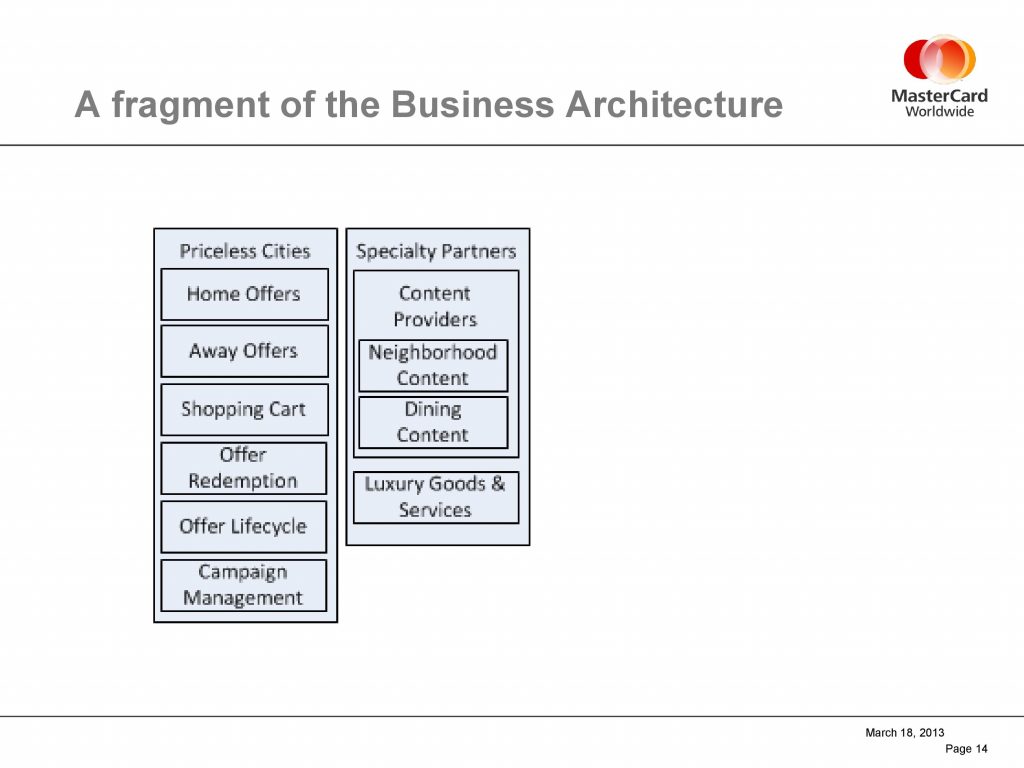 Slide 15) Integrates these Capabilities into an overall Solution Architecture.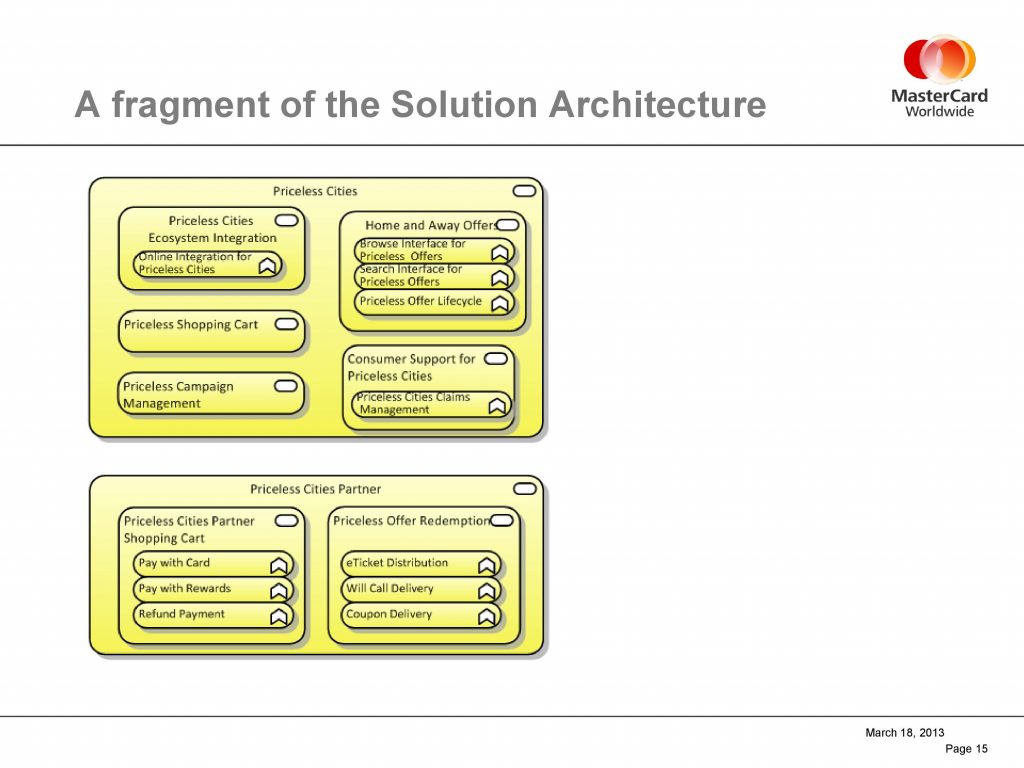 Slide 16) Organizes them all into a Features Backlog, applying an indexing references to each requirement. Mastercard uses examples like AE-79: Develop process to manage servers.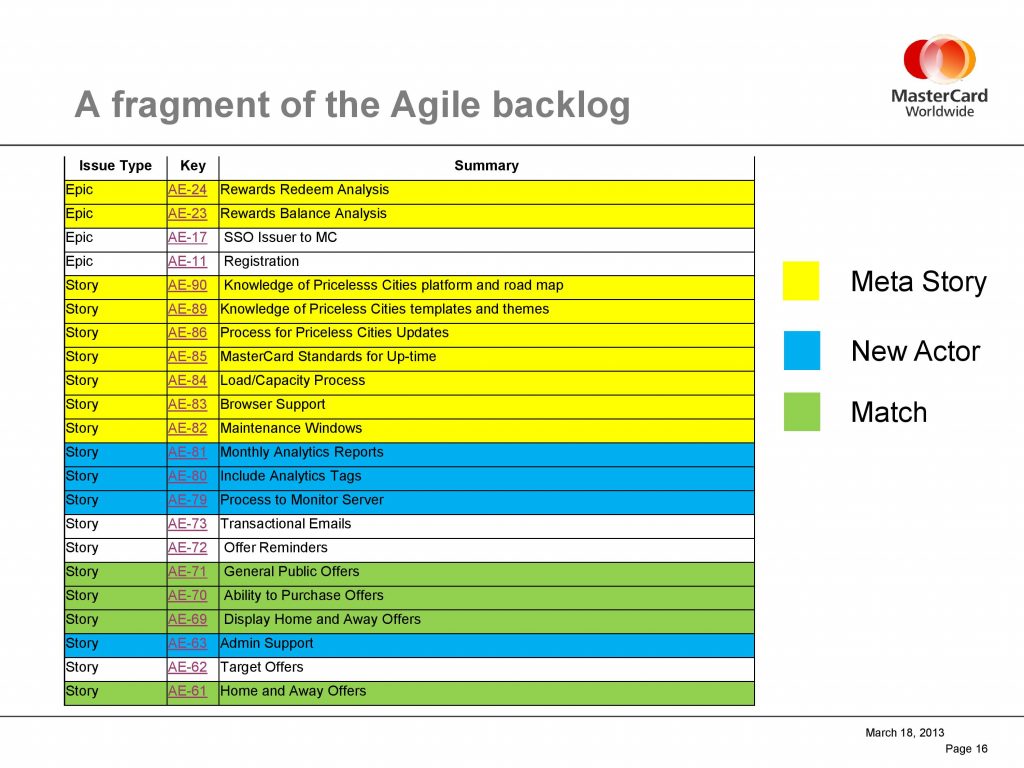 Business Driven Roadmaps and Architecture-Driven Investments
The critical dimension that defines a holistic framework for fusing Agile with Business Architecture is the expanded scope of 'Business Driven Roadmaps', that goes beyond utilizing Agile for the software development process only, extending and integrating the practices with other essential corporate functions, notably financial planning and enterprise architecture.
Through Business Driven Roadmaps and Architecture-Driven Investments, they explicitly define and cascade high level strategic objectives through the development process and back, so that traceability is achieved between top level corporate goals, the major capabilities required to achieve them and then the software development work being undertaken to deliver those capabilities, with a clear understanding of how these investments are intended to realize an ROI.